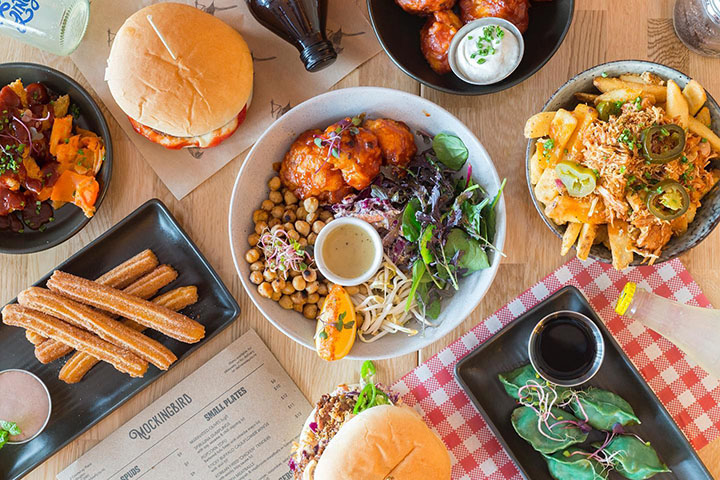 Courtenay Place's answer to the "where should we eat?" dilemma! Offering plant based burgers, bowls, tacos, loaded fries and more. 13 rotating craft beer taps, vegan wines, and a range of delicious sangrias available in jugs.
New 100% plant based menu out now.
Available for dine in, takeaway and on Uber Eats.
Order for pick up or delivery (back soon) on the Order Online link above, or on 04 802 5585, or through Uber Eats